The University of Iowa History of Medicine Society and the Iowa Women's Archives invite you to hear:
Greta Nettleton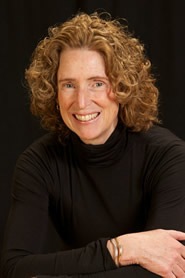 University of Iowa Press author and historian, resident of New York speaking on:
Nineteenth century Davenport as a Hotbed of Controversial Alternative Medical Schools
Mrs. Dr. Rebecca J. Keck was a controversial, self-taught eclectic physician and the owner of Mrs. Dr. Keck's Infirmary for All Chronic Diseases in Davenport Iowa. Although forgotten today, she served up to 15,000 patients on her itinerant circuit. She successfully defended herself in court five times in Illinois for practicing medicine without a license from 1879 to 1900. How does her career illuminate the birth of other alternative medical theories such as Chiropractic?
Thursday, June 19, 2014, 5:30-6:30
MERF Room 2117 (Medical Education and Research Facility across from Hardin Library)